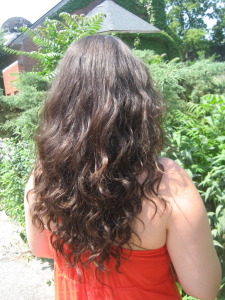 SoCap fusion extensions are luxurious strands of hair that can be fused to your own hair.  They come in many colors and different lengths.  They can be straight, wavy, or curly.  The hair itself is from Italy.  The hair bonds to your own hair with a little tab of keratin.  Keratin is the protein naturally found in hair.  I use heat to fuse the keratin to your own hair.  These extensions when properly applied are safe for your hair.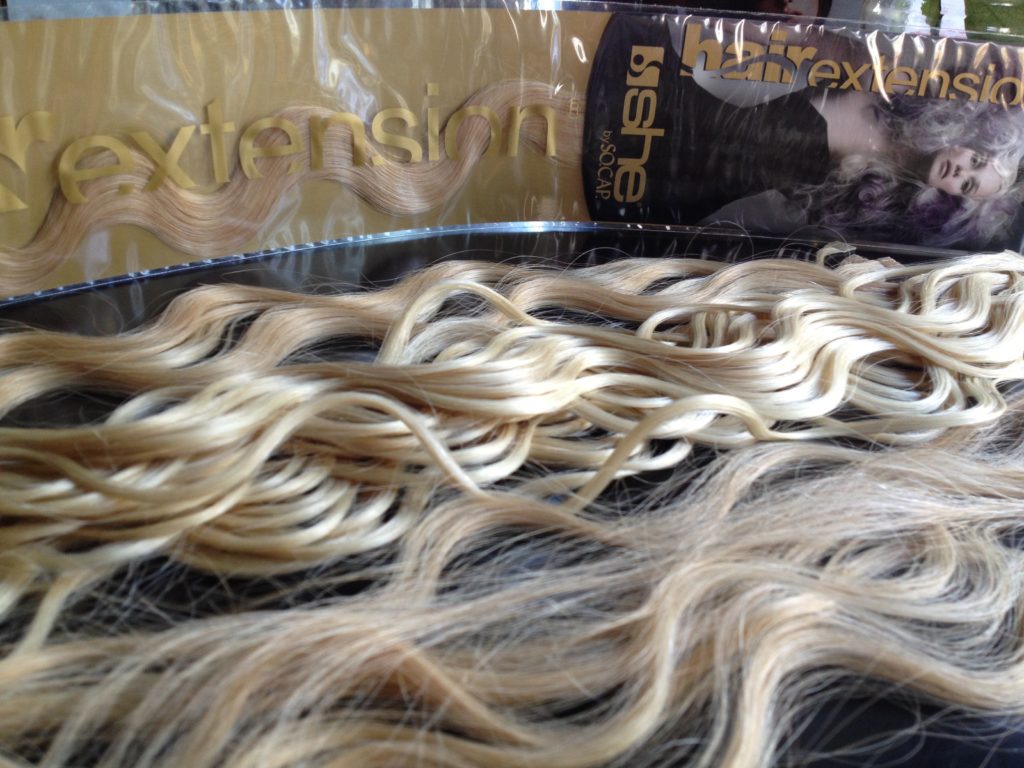 The results are a long beautiful head of hair that looks and feels amazing!  This hair looks so natural and feels so natural, you will forget you have them in.  People cannot tell you're wearing extensions!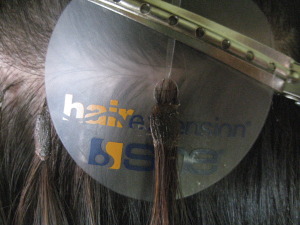 Fusion hair extensions can be used to add length, volume, and color.  I also use them to add wavy texture to very fine hair.  The results really are amazing!  Descriptive words that I hear for them are–
Goddess
Fairy
Princess
Mermaid
If you're interested, please call or come in for a consultation.  I have samples and color swatches of the hair.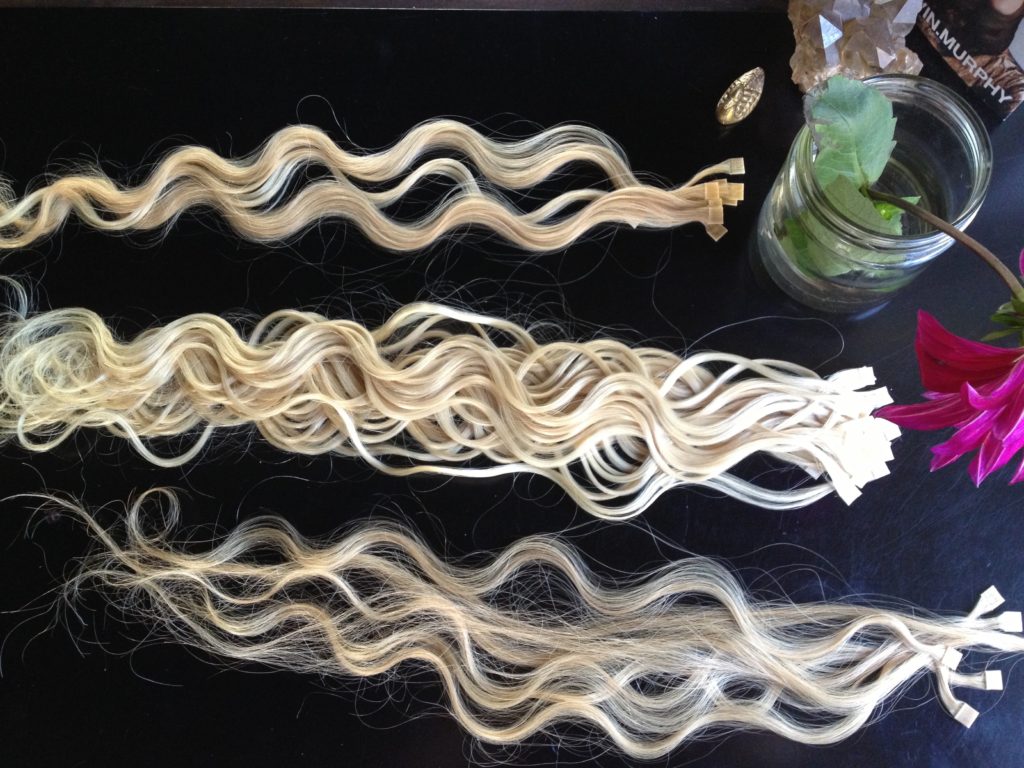 GETTING EXTENSIONS
Come for a consultation where we will choose the color, texture, and length of your extensions.  I will then order the hair which will arrive in two business days.  I'll require full payment for your hair extensions before ordering them.
When you come to have your extensions put in, expect to be here up to four hours.  I will put them in piece by piece to go with your natural hair.  I can customize them however you'd like, heavy or light volume.  The colors with SoCap are usually exactly the right color already; however, at this time we will look over the color to make sure it is exact, and tone if necessary.
We'll talk about care and maintenance as I put them in, and I will style your new hair for you while showing you some fun things to do with all this new hair!!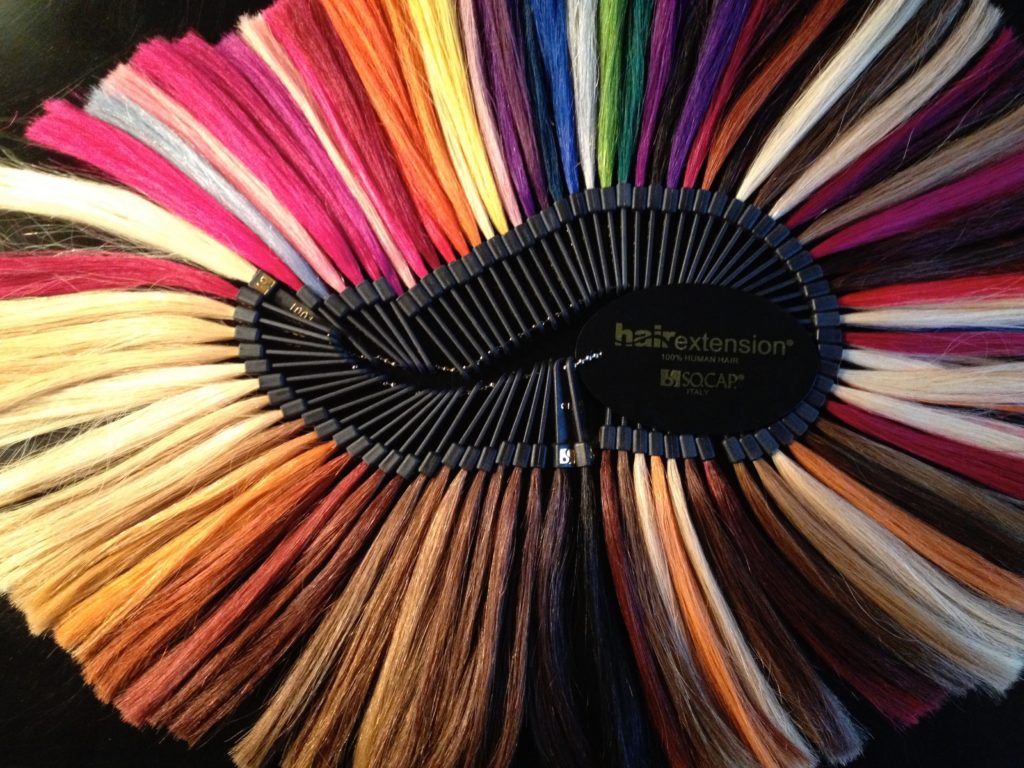 TO CARE FOR YOUR EXTENSIONS:
Wash and style as regular hair.  Do not condition the bonds.  Put conditioner on your ends only, and finger comb your hair with the conditioner.  Rinse well.  I like to use a light hydrating shampoo on the hair.  I use just a  light hydrating lotion at the ends as your styling agent because this hair holds styling very well.  It will hold curls or straightening until you wet it again.  You will find you don't need to wash your hair as much with extensions.  When you comb or brush your extensions try to hold the hair at the base while you brush the ends, so you don't pull on the bonds.  When you blow them dry, work on the roots first with no brush, just air from the dryer.  Once the roots are dry then you can dry the rest.
Maintenance appointments vary by person and hair type.  You can usually expect to need a touch up every 6 to 10 weeks.  These appointments last 2 to 3 hours for extensions only.  If you want your color touched up at the same time, you can expect your appointment to last 5 to 6 hours.
Please text or call 734-277-1449 to schedule a consultation.