Curly and Kinky Hair Cut and Color
At Grateful Dreads, we care for Afro/Kinky/Curly hair using natural, stylish, and safe techniques. We carry many natural nourishing hair products and primarily use Original Moxie products for dryer textures. We also have some very nice products by Davines and Kevin Murphy to add moisture and shine.  For Locs we use Orignal Moxie, Knotty Boy, or some of my handmade natural products to retwist your new growth. We have so many different and lovely oils, salves, and butters to nourish your hair and your scalp.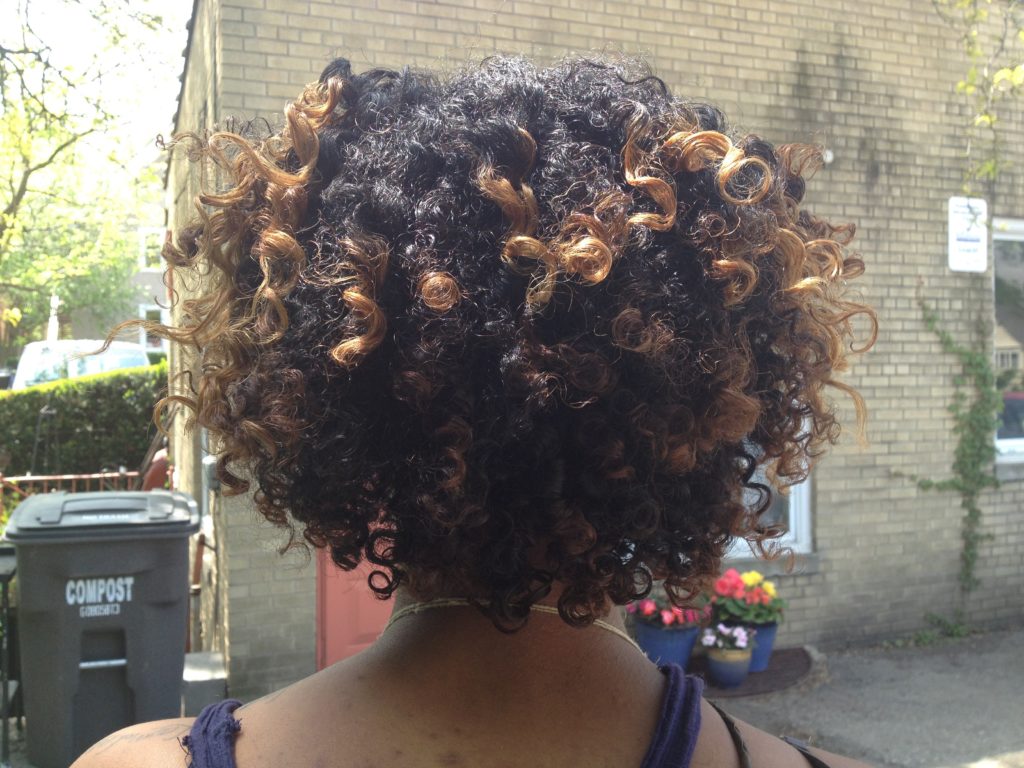 At your haircut appt, we will begin with a consultation and then a dry cut.  Once your hair resembles the shape you'd like, we will move to the shampoo bowl where you will get a wonderful head massage as we wash and condition your hair. Once your hair has been conditioned and combed through, it will be set naturally and dried, either with a diffuser or a hood dryer.  And then we will do any more detail cutting that needs to be done.  We use our experience and great care from start to finish to keep your hair safe and avoid breakage. We also offer protective styles for natural hair including Bantu knots and twists. We understand how to cut your hair without cutting it short and still give a nice shape.  Your ends will feel fresh, your shape rejuvenated, and your curls will be bouncy!  We can help you develop a modern and nourishing hairstyle for your hair type that is easy to maintain and you will love!
As the founder of this natural hair salon, I used to work with and trained under Cookie Gomez, a curly hair expert in Ann Arbor in the early 2000s.  I sat for hours watching and listening as she worked her way through all the curly girls of the time.  Cookie helped develop the Original Moxie method and product line. She was an advocate for personal and social wellness and really believed in a curly hair method.  Back in the days of reading the Curly Girl and other privately published books, we used to try out and learn everything we could, and she developed an incredible curly hair training salon right in Ann Arbor.  She was proudly Dominican and was so good at managing thick, curly hair.  It's been amazing to watch the world follow in her footsteps and I am thankful to have learned her method directly from her.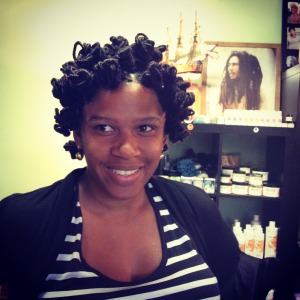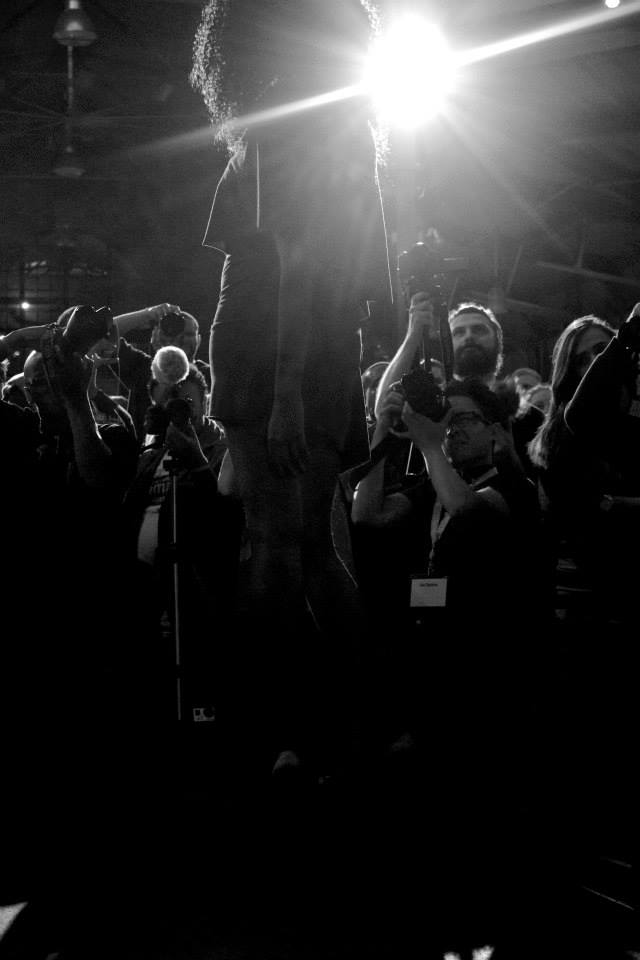 SLAY