I cut hair like I'm creating a masterpiece.
On a visit to the U of M Museum of Art, I compared cutting hair to painting with oils.  A true masterpeice lies not only in the execution and visual excellence of the artist, but in the details of the work.  Detail cutting entails examining growth patterns and hair texture as I cut.  Carefully.   I am sensitive to what my client wants with their hair while also working with the hair's natural movement.  This creates a realistic and amazing hairstyle tailored to you!  I enjoy education and learning new techniques for cutting hair, and I keep up with trends in fashion.  Your hair will always look fresh and modern and will be easy for you to style on your own.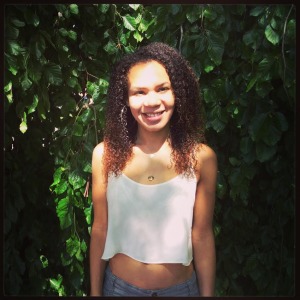 I love playing with color and am an expert in color theory and placement.
I use Davines Mask and Alchemic lines, Keune Semi, Pravana Vivids, and Pulp Riot for color.  I keep a lot of color on hand because color is very important to me.  I love giving beautiful classical highlights and natural looking all over color.  I enjoy playing with trends in color shades and placement which creates stunning hair fashions that are always exciting.  I have a lot of experience with bright colors and fun color placement.  I am truly an expert at creating platinum haircolor while still keeping your hair healthy.  I carefully use techniques, so your color always looks amazing.  I love trends and will always keep your color looking new, healthy, and fashionable.  I am patient when listening to your ideas, and I am sensitive to your likes and dislikes.  I will do everything possible to give you exactly what you desire in your haircolor.  I'll give you my professional guidance during our consultation when I look over your hair.  I have color swatches in the salon for all of the colors available.  There are many options for color including temporary color or colored extensions for anyone who wants something they can't wear to work.
From 40s vintage to modern casual styles
I use Kevin.Murphy products in the salon, and I've been using their styling techniques for down styles or casual looks.  I have different rollers and clips for setting hair.  For anyone looking for an upstyle, that was my first obsession upon working in salons. They're great for events and photos.  There are so many options!  I have a lot of experience with vintage looks from the 40s and 50s.  Lately hairstyles are curlier, wavier, and more textured. I use curling irons, hot rollers, wet sets, and protective styles, so whatever you have in mind can be created in the shop.  I can work with your natural texture or completely sculpt your hair.  I can also add hair to your look if you want something longer or with more volume.  It's all tailored to you!